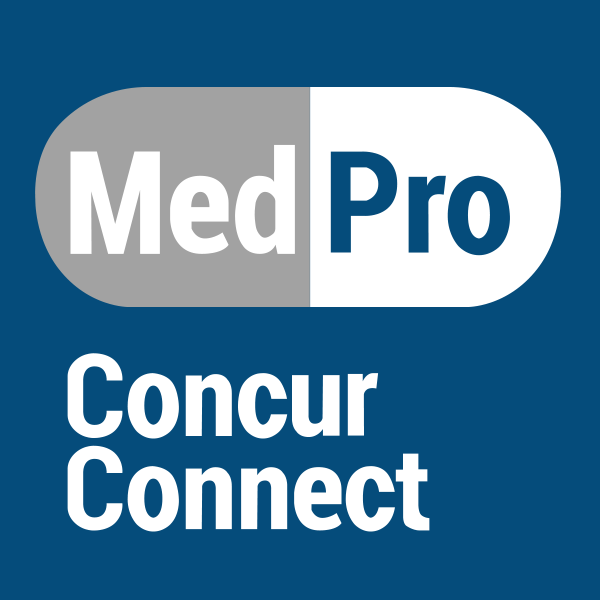 MedPro Connect Expense & Invoice
Access the 26 million MedProID HCP database via Concur Expense & Concur Invoice
For the 7th consecutive year, MedPro Systems has been honored with SAP Concur's Distinguished Partner Award for Life Sciences! The MedPro Concur Connect suite of solutions supports more than 450 Life Sciences companies with accurate Healthcare Practitioner (HCP) data for Aggregate Spend compliance in Concur Expense and Concur Invoice, with a seamless integration to the MedPro ComplianceReportingID Transparency reporting solution.
The MedPro Concur Connect Expense & MedPro Concur Connect Invoice connectors empower effortless compliance with Federal Open Payments (Sunshine Act), State, and International Aggregate Spend reporting regulations. Gain real-time access to the 27M MedProID HCP database within Concur Expense and Concur Invoice.
MedPro Concur Connect - Expense & MedPro Concur Connect Invoice Features:
Leverage MedPro's industry exclusive Quick Search feature for real-lookup in SAP Concur against the MedProID HCP database of all Covered Recipients. Sort by 28 specialty designations, including Advanced Practice Nurses (APRNs) and Physician Assistants (PAs), required for the 2022 Open Payments reporting expansion
Accurate capture of HCP data atributes including: Name & Address, State License Number (SLN), National Provider Identifier (NPI), Specialty & Taxonomy, Covered State Recipient ID, and Validated Physician List (VPL), and more directly within SAP Concur
Premier customer support to ensure success
Customer Case Study: In the first year of using MedPro Concur Connect, over 600 Merz representatives completed 36,000 searches for accurate HCP data capture within Concur Expense, eliminating manual back end processes for finance and compliance teams
About MedPro Systems:
MedPro Systems is trusted by more than 700 Life Sciences customers, including 22 of the Top 25 pharmaceutical manufacturers, to meet business & regulatory challenges managing healthcare practitioner (HCP) and healthcare organization (HCO) licenses.
MedPro's solutions support companies to seamlessly meet Aggregate Spend, DSCSA, Ohio TDDD, Prescription Drug Marketing Act (PDMA), and Stark Law requirements leveraging our industry-leading healthcare license validation platform, MedProID.
MedPro manages all Aggregate Spend reporting requirements via the MedPro ComplianceReportingID solution for Federal Open Payments (Sunshine Act), State, and International Transparency Reporting, supported by MedPro's Compliance Advisory team of legal & compliance experts.
Submit a request to get started!
Visit our Website

|
Watch a Demo

|
Brochure

|
Support
Request a quote or inquire about options.
Works with these SAP Concur solutions:
Expense - Professional

Expense - Standard

Invoice - Standard

Invoice - Professional